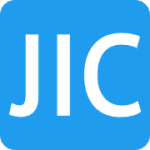 Job Detail
Job Description
payabl. is a fast-growing international fintech company enabling online merchants to accept payments globally through innovative solutions. Since 2011, we have grown into a dynamic team of great people with the core company values at heart, driving merchants' business success through payments.About YouWe are growing our Risk Team! We are looking for a pro-active and highly motivated individual to expand our Risk team and support it with Risk Monitoring. The ideal candidate shows initiative, can work independently, and conducts deep investigation and analysis. This is a fantastic opportunity to join a fast-growing company. The successful candidate will work in a team of Risk professionals and will have an opportunity to learn from them, grow professionally, share your ideas of improvements, influence processes and build the perfect vision of Risk management together.Risk Monitoring Specialist Responsibilities:
Risk Identification: Identify, assess, and evaluate potential risks that could impact the payment institution's operations, financial stability, reputation, or compliance status.
Monitor Merchant, Service Providers and Third-Parties Performance: Regularly review and analyse the transactional activity and performance metrics of merchants within portfolio.
Business Performance Evaluation: Evaluate merchants' and partners business performance indicators, including sales volumes, revenue trends, and customer behaviour, to identify areas of improvement or potential risks. Collaborate with the Client Success team to provide recommendations for enhancing merchant performance.
Compliance Monitoring: Ensure merchants adhere to regulatory requirements, payment scheme rules, and company policies, promptly addressing any compliance issues. Collaborate with the AML team to identify and report suspicious activities as required. Additionally, monitor and enforce compliance with the Payment Card Industry Data Security Standard (PCI DSS) to maintain a secure environment for cardholder data.
Risk Mitigation: Assist in the development and implementation of risk management strategies to minimize potential risks associated with merchant activities, transactions, fraud, and PCI DSS compliance. Collaborate with internal teams to proactively identify risk factors and implement necessary controls.
Reporting and Documentation: Maintain accurate records of monitoring activities, generate reports, and document findings and recommendations for management review. Provide regular updates to relevant stakeholders and participate in meetings to discuss monitoring findings.
Investigations: Perform opensource investigations for monitoring purposes using specialized software.
Fraud and Chargeback Monitoring: Utilize various monitoring tools and techniques to identify and assess potential fraudulent transactions or activities, escalating suspicious cases.
System Utilization: Use internal and external monitoring systems, tools, and data analysis software to perform monitoring activities efficiently and effectively, including systems that aid in PCI DSS compliance monitoring.
Stay Updated: Keep abreast of industry trends, fraud techniques, regulatory changes, card scheme updates, emerging payment technologies, and evolving PCI DSS requirements to enhance monitoring and risk mitigation strategies.
Stakeholder Engagement: Collaborate with internal and external stakeholders, such as regulators, auditors, and compliance officers, to address risk-related inquiries, audits, and examinations.
Risk Monitoring Specialist Requirements
Strong knowledge of Risk Monitoring, Underwriting or Payments in a similar industry.
3 years' experience in a similar role.
Strong analytical skills are a must.
Ability to conduct deep investigations and attention to details.
A proactive approach at work.
Excellent English communication skills, both written and verbal.
Strong multitasker.
High performing attitude with an eye for detail.
What we Offer:
Provident fund
A corporate car after probation
Bonus system based on performance
Referral Bonus
Unlimited daily snacks and coffee
Contribution towards lunch
Attractive remuneration package
Regular corporate, events, and activities
Regular seminars, training, and workshops
Free parking
Greek lessons
Discounts on payabl. name
Half working day on your Birthday
Vibrant, professional, and multicultural team
Other jobs you may like