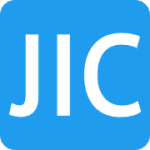 Job Detail
Job Description
Intergo Telecom Ltd, a fast-growing Telecom start-up with a strong presence in the industry, is looking for a highly motivated professional interested in developing their career as a Junior Business and Business Process Analyst. We are rapidly expanding and in need of an individual who can assist senior management in carrying out in-depth evaluation and verification of the system capabilities, solve problems and also plan, coordinate and oversee operations on company projects.Responsibilities:
Assisting senior members of their team with projects, conducting research, analysis of requirements and data compilation as needed
Creating reports and presentations based on data analysis results to present findings to managers
Supporting the collection and analysis of data for business process improvement initiatives
Creating a detailed business analysis, outlining problems, opportunities and solutions for the business process
Gathering, identifying and documenting business requirements for new systems and processes
Simplifying requirements, so they are easily understood across the whole team
Creating functional specifications for new systems and processes
Passionate about documenting processes, maintaining an organised and structured knowledge base
Requirements
BA Degree in BIS, Mathematics, Business Administration or another similar field
Strong problem-solving skills and an analytical mind
Affiliation/Experience with BI tools like Qlik, Power BI or Tableau
Experience with MYSQL queries
Technical interest and the ability to hold a "technical discussion"
Attention to detail, strong organizational and time management skills
Investigative and influencing skills to dig deeper into a problem
Ability to deliver presentations to peers and senior stakeholders
Strong Microsoft Excel/Powerpoint skills and/or other data analysis software
Knowledge of Jira Software Suite including Confluence, Jira project management
Knowledge of project management terminology, gantt charts, project management boards (asana, trello, Jira etc)
Fluency in English language is a must
Previous experience in a similar role/industry will be considered a big plus
Benefits
Flexible working hours
Growing company with the potential to take over responsibility and grow personally
Competitive Salary with incentives given throughout the process
21 days annual paid leave
Flat hierarchies
Position is available fully remote, hybrid or on-site at our offices in Paphos, Cyprus and Athens, Greece
Why choose Intergo Telecom Ltd?If you are looking for a dynamic work environment that offers flexible terms and values its employees, Intergo Telecom Ltd is the right fit for you. You will have the opportunity to work with a truly multicultural team and enjoy a great work-life balance.If you believe this proposition is the right next step in your career, we'd love to hear from you.
Other jobs you may like