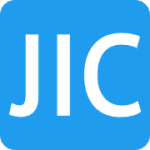 Job Detail
Job Description
Supervisory Responsibilities:
This position has no direct supervisory responsibilities but does serve as a coach and mentor for other positions in the department.
Key AccountabilitiesHR & Leadership:
Work closely with the Global Co-Head to adapt the overall HR Strategy and operational plan, through medium to long term strategic planning to ensure operational plans are aligned with Company strategy.
Act as a key collaborator between HR and partner with the leadership team on functional business issues and organizational change. Leading on planning specific HR strategies in order to meet business goals.
Assist and advise line managers on performance management, people development, succession planning and employee relations matters.
Develop local HR policies and procedures is in line with the country's legislation and regulations.
Partnering with the Leadership team and oversee the implementation of a culture of high performance and continuous learning aligned with the requirements of the strategic plan.
Identifying opportunities to improve performance and capability across the business through reviews, talent mapping, succession planning and supporting the performance management process.
Lead the performance management process including quarterly and annual reviews and conduct training on objective setting
Designing and facilitating the implementation of change management programs to support cultural & organizational change and performance improvement in line with organizational values.
Recruitment
Work closely with the TA team on the development and implementation of creative recruiting strategies to hire the best available talent.
Compensation And Benefits
Perform necessary headcount and salary budgeting.
Working alongside Compensation Manager to ensure monthly payroll is processed on a timely basis ensuring absolute accuracy.
Manage the annual pay review for the businesses including pay reviews, senior stakeholder support and leading the engagement with senior stakeholders both, internal and external.
Training and Development
Working in partnership with the wider HR teams, to shape and deliver L&D strategy.
Facilitating the delivery of coaching/ high-quality action learning to the Senior Management team and Business Heads across the organization.
Act as a coach to junior HR team members
Education and Experience:
Minimum of 8 years of experience resolving complex employee relations issues.
Working knowledge of multiple human resource disciplines, including compensation practices, organizational diagnosis, employee and union relations, diversity, performance management, and federal and state respective employment laws.
Bachelor's degree required, Masters's desirable
CIPD qualification preferable
Other jobs you may like