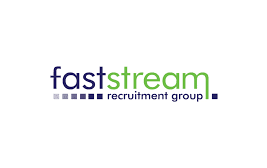 Job Detail
Job Description
Responsibilities

Provide strategic leadership and guidance to the technical team of over 100 staff, overseeing the smooth operation of all vessels.
Manage and optimize vessel maintenance, repairs, and dry-docking activities, ensuring adherence to industry regulations, class requirements, and company standards.
Oversea and support development and implementation of preventive maintenance programs to minimize downtime and enhance vessel reliability.
Monitor and analyze fleet performance data, identifying opportunities for efficiency improvements and cost optimization, specifically pertaining to tanker operations.
Ensure strict compliance with international maritime regulations, industry best practices, and company policies, specifically within the tanker sector.
Drive continuous improvement initiatives to enhance safety standards, environmental sustainability, and operational efficiency within tanker management.
Develop and manage budgets for the technical department, monitoring expenditures, and identifying cost-saving opportunities, focusing on tanker operations.
Cultivate and maintain effective relationships with shipyards, suppliers, and classification societies, specifically within the tanker industry.
Qualifications

Bachelor's or Master's degree in Naval Architecture, Marine Engineering, or a related field.
Proven track record in senior group level technical roles within the shipping industry, with extensive experience in managing large scale tanker operations.
Strong knowledge of marine engineering principles, vessel operations, and relevant regulations (IMO, SOLAS, MARPOL), ideally with a focus within tanker management.
Exceptional leadership and team management skills, with a demonstrated ability to inspire and guide a diverse technical team.
Excellent problem-solving abilities and decision-making skills, with a knack for analysing complex situations and implementing effective solutions.
Project management expertise, enabling the prioritization and successful management of multiple tasks concurrently.
Proficiency in relevant software applications and tools for technical and fleet management.
Outstanding communication and interpersonal skills, with the ability to build and maintain relationships with internal and external stakeholders.
A strong commitment to safety, environmental sustainability, and ethical business practices.
If you are an accomplished technical professional with extensive experience in tanker management and a passion for the maritime industry, we invite you to apply for the position of Group Technical Director. This is a unique opportunity to work with a renowned global shipping company, and your contributions will be instrumental in driving their fleet operations forward and continuing this time of growth.
In return for the above the successful candidate can also expect a fantastic market leading NET Salary with an excellent bonus scheme and comprehensive package including relocation support.
Other jobs you may like