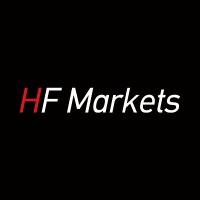 Job Detail
Job Description
Your role at HF Markets:
Responsible for the interface of all company's websites.
Cooperate with designers to match visual design intent.
Optimizing web pages for maximum speed and scalability.
Building reusable code for future use.
Create and send mass emails to clients to clients for promotions and updates.
Strong understanding of UI/UX, cross-browser compatibility, general web functions and standards.
Stay plugged into emerging technologies/industry trends and apply them into operations and activities.
Keep a consistent and branded look.
RequirementsWhat You Bring:
BSc in Computer Science or relevant field.
2+ years' experience in a similar role.
In-depth knowledge of modern HTML/CSS/SASS.
Knowledge of web technologies such as JavaScript and familiar with frameworks/libraries such as jQuery, Angular or React.
Basic knowledge with at least one of the following programming languages: PHP or Python.
Understanding of SEO principles.
Good problem-solving skills.
BenefitsBy joining us, you can expect:Attractive remuneration package22 days of Annual Leave (reaching up to 30 days per year based on years' service)Friday afternoons off in Summer (July & August)Birthdays are always a day off!Referral Bonus – refer a candidate we would all enjoy to work with!!Participation in the Company's Medical Scheme from day one!Participation in the Company's Group Discount SchemeFree Gym Membership (Larnaca)Unlimited snacks, fruits and beveragesComplimentary periodic lunches at the officeFun team-building activities & Corporate eventsNight & Weekend Shift incentive (as applicable)Lifelong Learning Allowance plus paid Educational LeaveSounds like you? Come and write the next chapter with us!All applications will be treated as confidential.
Other jobs you may like