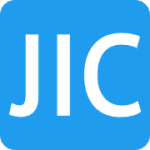 Job Detail
Job Description
Responsibilities:
A. Market Entry Strategy:
Conduct thorough market research to identify opportunities, competition, and potential risks in the Japanese market.
Develop a comprehensive market entry strategy, including market positioning, target segments, and market penetration plans.
Collaborate with the management team to define business objectives and align strategies accordingly.
Ensure compliance with local regulations and legal requirements.
B. Business Development:
Build and maintain strong relationships with key stakeholders, partners, and clients in Japan.
Identify potential business opportunities, negotiate contracts, and secure strategic partnerships to drive growth.
Monitor market trends, customer needs, and competitor activities to continuously refine the business strategy.
Drive revenue growth by achieving sales targets and expanding the customer base.
C. Office Setup and Staffing:
Establish the company's physical presence in Japan by setting up an office and ensuring all operational requirements are met.
Recruit, hire, and train a high-performing team, including sales, marketing, operations, and support staff.
Foster a positive and inclusive work environment, promoting teamwork, collaboration, and professional development.
Provide ongoing coaching and support to team members, ensuring their performance aligns with company goals.
D. Financial Management:
Develop and manage the annual budget for the Japanese operations, ensuring efficient allocation of resources.
Monitor financial performance, identify areas for improvement, and implement corrective measures as necessary.
Prepare regular financial reports and forecasts for the executive team, highlighting key metrics and progress towards targets.
E. Cross-functional Collaboration:
Collaborate closely with internal teams, including product development, marketing, and operations, to ensure alignment with global strategies.
Act as a liaison between the Japanese market and headquarters, providing feedback, insights, and recommendations for improvement.
Qualifications:
Bachelor's degree in business administration, international business, or a related field (advanced degree preferred).
Proven experience in a leadership role within the Japanese market, preferably as a Country Manager or General Manager.
In-depth knowledge of the Japanese business environment, culture, and market dynamics.
Strong track record in successfully launching and scaling businesses in Japan.
Exceptional leadership skills, with a proven ability to build and motivate high-performing teams.
Excellent communication and negotiation skills, with fluency in both English and Japanese.
Strategic thinker with the ability to develop and execute business plans.
Strong analytical and problem-solving skills.
Flexibility and adaptability to work in a fast-paced, dynamic environment.
Understanding of legal and regulatory requirements for operating a business in Japan.
If you are a dynamic and results-driven professional with a deep understanding of the Japanese market, we invite you to join our team as the Country Manager for Japan. Together, we will make a significant impact in expanding our business and achieving long-term success in this strategic market.
Other jobs you may like