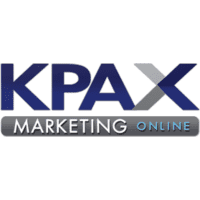 Job Detail
Job Description
KPAX is looking to hire a Content Coordinator.
As Content Manager (Coordinator) you will be responsible for developing the voice for all aspects of the company's products online presence.
You will be responsible for crafting promotions, email newsletters and online outreach campaigns and the corresponding setups to support these campaigns. You will work closely with different departments; thus, organization and strong communication skills are needed.
As an ideal candidate you will also have experience managing online marketing and outreach campaigns. Tasks require a strong attention to detail, multitasking abilities and ability to work under tight deadlines. An ambitious and hard-working individual who is comfortable working in a hands-on role with excellent planning, organizational skills
Job Description
Create, develop and manage content for website, e-mail and other marketing channels for the company's products (requires working with CMS)
Coordinate projects across departments, including web and graphic design
Maintain a consistent branded look for all the company's products
Work cooperatively with key team members
Skills/Qualifications
Experience with, CMS, Emails management platforms, MS Office
Results oriented with excellent customer focus and attention to details
Excellent organizational skills and the ability to meet deadlines and multi-task
Creative skills to find interesting ways to present information and to generate new ideas
Attention to detail to succeed in create multi-faceted campaigns
Ability to give and receive constructive feedback on work.
A good technical understanding of computers in general to guarantee an easy transition into the content manager position
Knowledge of HTML is of an advantage
Previous online marketing experience is of an advantage
Excellent command of the English language, other languages are not required but can be helpful
Benefits:
Attractive remuneration package
Salary incentives depending on skills and qualifications
Annual Bonus
Excellent work environment
Other jobs you may like