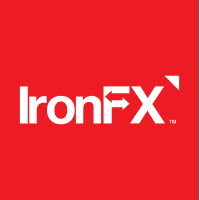 Job Detail
Job Description
IronFX is seeking a dynamic individual to assume the role of Account Opening Administrator in our Headquarters in Limassol.
Job Description:
Process a/c opening for our registered clients in accordance to KYC (Know Your Client) procedure.
Process KYC verification for potential and existing Clients.
AML (Anti Money Laundry) Scoring for Existent clients.
PEP (Political Exposed Person) verifications.
Corporate (Business) a/c processing.
Joined a/c verification and processing.
Verify provided information and documentation throughout World Check Validation.
Apply the correct settings defining the client's a/c as per BO and IB Standard Policies.
Apply updates and changes over the a/c, as per client's instructions.
Utilize the systems according to the training obtained, avoiding critical human error over the system.
Organize and File any client related documentation.
Person Specification:
University/ College Degree in Accounting/Finance/ Economics/Business studies or a related field.
Previous relevant experience is a must.
Computer literate and good knowledge of Microsoft Office programs.
Excellent knowledge of the English language, both verbal and written.
High attention to detail.
Good communication and interpersonal skills.
Able to prioritise and perform under pressure.
Ability to work in shifts (Mon-Fri, 6:00-22:00).
What we Offer:
An attractive salary and benefits package will be offered to the successful candidate.
Benefits package includes, Company's Group Medical Scheme, and sponsorship on work related trainings & professional examination.
In house cafeteria / catering available.
Free Parking.
Other jobs you may like