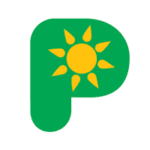 Overview
Posted Jobs 0

Employer Type

Direct Employer
Company Description
With five hypermarkets, Papantoniou Supermarkets is the leading supermarket chain in the Paphos District. It also has a noteworthy presence in the Limassol District, operating three hypermarkets. In December 2019, Papantoniou Supermarket opened a hypermarket in Nicosia. The first Papantoniou Supermarket opened  in Chloraka,  Paphos,  in 1987, with just 150 m² of selling space. After several additions and renovations, the flagship store now has 2,000 m² of retail space.
Over the years, the company has expanded, creating a chain of nine supermarkets, with a total retail selling area of 23.000 m² and stocking over 80.000 products.
The Company has developed very strong co-operations with international organizations for the design, the construction and the equipment of the stores as well as with distinguished service providers for the continuance of staff training.
Company Reviews