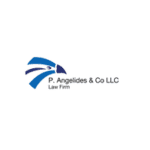 Overview
Posted Jobs 0

Employer Type

Direct Employer
Company Description
P. Angelides & Co LLC is a law firm founded by Mr Pavlos Angelides, who is probably the leading litigation lawyer of Cyprus. The firm possesses one of the best litigation teams in Cyprus, with Mr Pavlos Angelides as the head of the litigation department, which handles almost any kind of case. The members of its litigation team have been pioneers in many areas of the law including banking, the bail-in reconstruction of banks, taxation, constitutional, tort, corporate, insurance claims, intellectual property infringement, immovable property, family, administrative and criminal.
Many of the cases successfully handled by the members of its litigation team are judicial precedents and are now considered authorities which constitute case studies for local universities. In particular, Mr Pavlos Angelides is the leader of the legal movement against the Bail-in which was conducted after the events of March 2013 in Cyprus, the pioneer against the illegalities conducted by banks against their clients, stood successfully and defended The Financial Times in the case of Tassos Papadopoulos v The Financial Times (Tassos Papadopoulos was the president of Cyprus at the time).
The firm also maintains separate Corporate and Intellectual Property Departments which maintain strong connections with many countries across the world. A central value ingrained in the firm is its clients and associates must receive the best service whilst being cost effective and of the highest quality. This holds true for all services provided by P. Angelides & Co LLC.