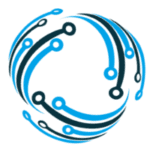 Overview
Posted Jobs 0

Employer Type

Direct Employer
Company Description
We are a software engineering company based in Limassol, Cyprus. Our focus is in building software products for Industry leading service providers in Europe. Our products have proven to be a huge success and are highly in demand. We currently work in two industries, namely the "Workplace Safety Inspection" which includes multiple business lines and the "Stocktaking" which is and will always be a highly important industry in the consumer market.
We work in an Agile environment and our approach is simplicity. We take any idea from Research & Development and we simplify it using an iterative Agile approach. We are a pure software engineering enthusiasts group and our aim is to become the best software engineering company in Cyprus.
Hyperio's products/ideas were first initiated in 2016. Started off as an R&D project and proved the potential for bigger and better potential of the market. Hyperio was officially created in Cyprus 2017 for the workplace safety inspection industry. We have then further developed web application products for our customers who now are the leading service provider in all the German speaking countries.
We have also expanded our product services from Germany to Austria, Switzerland, UK and the BeNeLux region.