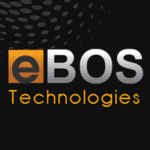 Overview
Posted Jobs 0

Employer Type

Direct Employer
Company Description
eBOS Technologies is an innovative and client-focused Information Technology company providing technologically-advanced e-business software solutions to enterprise customers on a worldwide basis.
Our product portfolio includes a wide range of Windows® and web-based customizable business solutions targeted for the enterprise market. Our core offering, WiseBOS Enterprise Resource Planning (ERP), is a state-of-the-art comprehensive software suite specifically designed to effectively adapt to the ever-changing business needs of companies, unleashing the real potential of fully integrated and business-aligned solutions.
Our respected clientele includes forward-thinking enterprises in a wide range of industries where comprehensive, cost-effective and avant-garde solutions are key to continued success in the new digital era.
At eBOS, we are committed to innovation by nature and heavily investing in beyond the state-of-the-art technologies, thereby accelerating future digital innovation. Throughout our long experience and expertise, our Research & Development (R&D) division is focused on future-oriented research in multiple areas and pilots eBOS' successful engagement in cutting-edge research projects funded by the European Commission and implemented in collaboration with large international research teams and industrial leaders. We take pride in having become a highly respected and reliable partner by making significant achievements at the frontier of ICT development. Today, we continue to drive industry development and business model success via technological breakthroughs.
Headquartered in Cyprus, eBOS operates sales branches in Ireland and closely collaborates with strategic partners in Europe and in the USA.