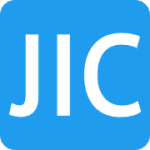 Job Detail
Job Description
Exness is looking to hire a Software Engineer (Full-stack).
Your role at Exness:
We are looking for experienced Full-Stack Engineers to join our Exness Technology team. The role will be focused on implementing complex solutions in integration with Salesforce Marketing Cloud, where we have two parts: a back-end service that sends notifications from SFMC to the Exness system and a front-end system (framed in SFMC) – that provides the possibility to manage templates of various notifications types and implement Custom Activities in Journey Builder.
You will be:
Worked in the team which focused on improving the efficiency of the Digital department, tools developed to measure, track, and analyze user data using internal expertise, and integration with external products;
Brand new projects – right from concept stage to delivery and post-launch support;
Build efficient, testable, and reusable microservices;
Solve complex performance problems and architectural challenges;
Integration of data storage solutions like PostgreSQL, Clickhouse, Redis, Kafka.
The Ideal Candidate:
Strong knowledge of Python and addition JavaScript (ES6+) or vice versa;
Strong knowledge of React or other modern JS frameworks (Angular, Vue.js);
A passion for building reliable technical products in digital communications;
Experience in designing and developing web applications;
In-depth understanding of the entire web development process (design, development, and deployment);
Experience with RDBMS (e.g., PostgreSQL), Kafka, Kubernetes, Django, Docker, GitLab;
Experience with analytics/product tools like Google Analytics, Amplitude, Google Tag Manager, Salesforce;
Experience developing custom apps(Extend Journey Builder, AppExchange) for Salesforce Marketing Cloud will be a big plus;
Ability to work in a team, meet deadlines;
Good spoken and written English.
What we offer:
A reasonably estimated and attractive package (competitive salary based on your expectations and internal benchmark) with the ability to start working remotely anywhere in the world;
Company Car – the company will provide Exness-branded cars to those who relocated, parking near the office or a bus tickets;
We'll pay school or kindergarten fees (Annual Registration or Tuition Fees, Regular term fees, Half day service to kindergartens) for your children between 0 years – 18 years, up to three (3) children;
L&D – support your need to replenish your knowledge and acquire new skills to do your job better via Continuous product education, Professional training & Certifications, Soft skill training,
Language classes, and our very own Exness library;
Sports Benefits – Our own Sports Club with dedicated coaches doing group and individual training, on-site and online, sharing healthy recipes and life hacks + Free Sanctum Club Membership
for you and your spouse. Jet Skis (if you have a speed boat operator license);
Medical – Besides having a Corporate Doctor, we cooperate with one of the biggest international insurance companies to provide medical insurance for you and your families. Coverage is provided for you, your spouse, and your children up to 18 years old. It includes Inpatient, Outpatient, and international support.
Other jobs you may like