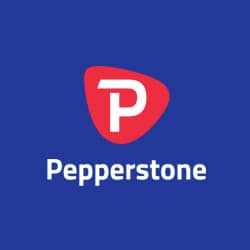 Job Detail
Job Description
Pepperstone is looking for Software Engineers at all levels of experience whether frontend, backend or full-stack. These are exciting opportunities to join a growing team within the IT department at a global organisation as we head into a digital transformation.
Your days will include:
Developing integrations & components for trading platforms
Managing performance and optimisation of our trading platforms
Working closely with the product function to continue to build out new functionalities
Structuring UI into composable and unit-tested components.
Writing unit, automation, and performance tests and integrating work into a CI/CD pipeline for deployment in line with our development guidelines
Working with the architecture team and development operations to design and deploy systems for use in the business
Contribute to architecture and design in collaborating with the Engineering Chapter Lead
Ensuring that development and design principles are followed
Contributing to the improvement of software development lifecycle processes
Working within an agile environment and contributing to continuous improvement of our processes
Contributing to backlog grooming in close collaboration with the Business Analyst
Pepperstone Engineers have:
Previous experience developing in high-speed low latency environments
Experience in developing and managing systems using cloud computing products (AWS)
Strong understanding of design and development principles, and best practice in fundamental programming techniques and concepts
Strong experience in Agile development, familiarity with CD/DI and an agile team environment/tools (Jira/Trello)
A team-oriented mindset, a desire for ongoing learning, and a passion for innovation
Previous experience with Trading platforms and architectures (ideally!)
A sense of humor
Curiosity
As a Frontend Engineer, you'll also bring:
Previous frontend coding experience: React ecosystem, Flutter
Familiarity with modern front-end development: npm, webpack, typescript, and modern approaches to styling
Strong product sense to contribute back to design UI & UX
Experience with modern design workflow and tools: sketch, zeplin, invision, framer
To join as a Backend Engineer, you'll have:
Previous backend coding experience: Java, Golang, C++
Knowledge of Docker and related container-orchestration technologies (e.g. Kubernetes)
Prefer working as a full-stack engineer? That's great, we're looking for you, too! Please apply.
Perks & Benefits:
Highly competitive salary
Genuinely collaborative and friendly culture
Flexible working arrangements – we value work-life balance
Generous parental leave policy
Ongoing Personal Development & Training
Employee Assistance Program
Frequent team events and celebrations
Other jobs you may like