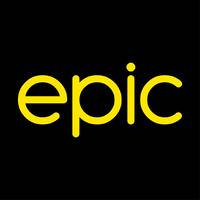 Job Detail
Job Description
EPIC is looking to hire a Site acquisition and legalisation specialist.
The role:
We are currently looking for a Site Acquisition and Legalization Specialist, who will be responsible for site acquisition, design, legalization and EMF measurements in coordination with the subcontractor that has the scope. Furthermore, to represent epic in site acquisition and legalization processes.\
Responsibilities:
Follows up legalisation processes via meetings with issuing authorities (Municipalities, Town Planning authorities and local community councils)
Represents epic in site acquisition processes, where the involved parties can be private building owners, governmental bodies, local authorities (municipalities, community councils) and others building owners.
Represents epic at meetings and surveys with the Ministry of Communications and Works Department of Electronic Communications and suggests technical modifications on new and existing radio sites to meet the requirements set for legalization.
Identifies the stakeholders, prepares and follows up massive acquisition campaigns for the introduction of new radio layers of higher (GHz) range (LTE+ and eventually 5G).
Monitors EMF measurements of new and existing radio sites and assures alignment with the standards and requirements set by the Department of Electronic Communications.
Works closely with the contractor that manages site acquisition, design, legalization, contract renewal process and EMF measurements
Produces relevant reports for the progress of the aforementioned processes.
Experience/Knowledge:
BSc (Bachelor) in Engineering or in Business Administration fields or similar university degree
Knowledge of mobile network concepts, architectures and communication flows will be considered an advantage
Fluent written and spoken Greek and English
Very strong MS Excel and analytical skills
Very strong negotiations, communication and presentation skills