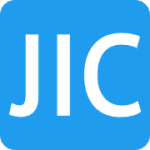 Job Detail
Job Description
Simplex is looking to hire a Senior Systems Engineer.
Key Duties / Responsibilities
Design, implement and manage enterprise IT solutions involving servers, storage, networks, virtualization and cloud technologies.
Manage assigned projects ensuring high quality and timely delivery.
Identify, troubleshoot and resolve problems and proactively work towards the improvement of designs, processes and systems as well as the automation of frequent tasks/activities.
Contribute to technical lifecycle projects such as equipment software/firmware upgrades, patch management and equipment replacements/upgrades.
Provide 2nd level local and remote support to customers using the company's ticketing support system to effectively keep track, resolve and further escalate issues inline the company's SLAs
Ensure adherence to required/committed service levels in terms of availability, reliability, security and scalability as well as corporate and industry standards.
Engage in pre-sales activities, aiding with technical design and scoping of professional services, and presenting solutions to clients.
Prepare/maintain technical documentation and participate in relevant audits/assessments.
Fulfil any other duties relevant to the role assigned by the company's management.
Qualifications / Experience
University/college degree in Computer Science, Engineering or relevant subject
At least 5 years working experience in a similar position
Extensive experience working with Microsoft on-premises and cloud technologies such as Hyper-V, Windows Server 2016 or newer (Active Directory, GPOs, DHCP, WSUS), Office 365, etc.
Excellent knowledge/prior experience of troubleshooting networking protocols and technologies (TCP/IP, DNS, DHCP, routing, VLANs, QoS and other key mainstream protocols), at least to
Cisco CCNA level.
Excellent knowledge of VMWare virtualization technologies including ESXi, vCenter and ideally, VDI as well as Veeam availability and monitoring solutions
Strong knowledge of Linux and hosting technologies e.g. Apache, MySQL, Postfix, Dovecot etc.
Experience/knowledge of Cisco Unified Communications solutions and VoIP in general will be considered an advantage
Previous experience with SAN storage technologies, security products/solutions and network monitoring solutions will be considered an advantage
Active certifications in any of the required technology areas will be considered as an advantage
Personal characteristics and other skills required
Good interpersonal and communicational skills in English, both verbal and writing.
Multi-tasking with ability to work under pressure to meet deadlines while handling multiple priorities and without compromise on quality of work and service levels.
Self-initiative, self-motivation, self-discipline, dependability and commitment.
Team player.
Strong analytical thinking and excellent problem-solving capabilities.
Adaptable and quick learner.
Benefits
Our aim is to attract, develop and retain only the best and as such we offer an attractive and competitive remuneration package along with an engaging career and excellent prospects for growth in an expanding organization.