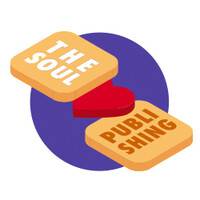 Job Detail
Career Level Senior

Experience 5 Years +
Job Description
TheSoul Publishing is looking for a Senior Recruiter with full-cycle recruiting experience, from talent sourcing and attracting candidates to interviewing and hiring great employees. The main focus of the new team member will be Global and HQ recruitment.
The role is remote, and we are open to placing the new specialist in one of our offices – in Riga (Latvia), Kazan (Russia) or Limassol (Cyprus).
​A successful Senior Recruiter will collaborate with department managers on a regular basis and proactively identify future hiring needs. Ultimately, the responsibilities of the Senior Recruiter are to ensure our company attracts, hires, and retains the best employees while growing a strong talent pipeline. Our ideal team member is dynamic, strives for results, is looking to hire only the best of the best, and never gives up.
Responsibilities:
Manage full lifecycle recruitment process:
Develop and update job descriptions, job specifications, test tasks;
Perform job and task analysis to document job requirements and objectives;
Prepare recruitment materials and post jobs to appropriate job boards/social networks/career websites etc.;
Source and recruit candidates by using databases, social media, etc.;
Screen candidates resume and job applications;
Conduct interviews using various reliable recruiting and selection tools/methods to filter candidates within schedule;
Assess applicants' relevant knowledge, experience and professional competencies;
Consult and coach hiring teams on the best practices in recruitment;
Onboard new employees according to the company procedures.
Monitor and apply HR recruiting best practices, participate in employer branding and talent attraction activities and projects;
Provide analytical and well documented recruiting reports;
Act as a point of contact and build influential candidate relationships during the selection process;
Promote company's reputation as "best place to work".
Requirements:
5+ years of international work experience as a Recruiter with Global and Executive hiring (in-house experience preferred);
Advanced English (native preferred);
Hands on experience with various selection processes (on-site/ video/ phone interviewing/ relocation process/ reference check etc);
Familiarity with HR databases, ATS, modern searching and recruitment tools;
Hands-on experience with recruiting software, as well as HRIS/ HRMS;
Excellent communication and interpersonal skills;
Strong decision-making skills.
We provide:
Great opportunity to participate in building global HR processes both for office-based and remote teams: employer branding, talent attraction, onboarding;
Positive and professional HR Department – we share knowledge and best practices, constantly learning from each other;
Talented co-workers and a creative atmosphere: 90% of the company's team are creators;
Salary: we respect the candidate's competence, so we discuss the salary individually and offer a truly competitive one;
Perks for comfort: a well-equipped office studio, parking space, a fast laptop, free lunches, massage chairs etc.
Other jobs you may like