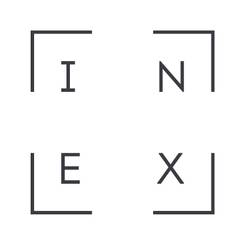 Job Detail
Job ID 7578

Career Level Middle

Experience 2 Years +

Academic Level High School or Equivalent
Job Description
Position Description:
The Senior Customer Service Representative is the first impression and the heart of the office space. He or she is a charismatic welcoming person, who creates a pleasant working environment and set a mood for the members and guests. The Senior Customer Service Representative pays maximum attention for any newcomer, walk-in, potential member, or existing member, anticipates the expectations so that the stay in Multispace is pleasant and comfortable.
Key Requirements:
A can-do attitude and eagerness to learn. Experience in the field of customer service, hospitality, or event management experience preferred;
Genuine care for people and relationship building skills;
Willingness to be flexible, think on your feet, think critically and creatively;
Demonstrated ability and willingness to manage, prioritize and perform a wide variety of tasks while ensuring attention to detail;
Proven success in achieving results in an environment with limited direct supervision;
Fluency in languages: English, Russian;
Knowledge of Greek is an advantage;
Сitizenship of one of the EU countries or a work permit in Cyprus;
Having a place to live in Cyprus is a great advantage.
Key Responsibilities:
Manage the reception desk and perform administrative duties;
Create a positive and welcoming environment for members and guests;
Create a collaborative and healthy relationship with members through special events and personal introductions;
Tour the space to check if all members are satisfied;
Build relationships and negotiate with local vendors and suppliers to maintain/improve and implement high quality, relevant, and desirable amenities and facilities to residents;
Мanage inventory and stock;
Coordinate with neighboring departments including sales, marketing, accounting, HR, IT, and projects for membership contracts, invoices, etc;
Manage and monitor budget;
Provide the highest service, manage members' complaints and inquiries at the soonest time possible;
Assist members with any special requirements throughout their stay in Multispace;
Explain Multispace policies and procedures to members, including but not limited to: membership agreement and billing procedures;
Conduct office private tours;
Answer all incoming telephone calls and emails;
Supervise move-ins and move-outs of the members, support on onboarding;
Keep the kitchen area up (brewing coffee, loading/unloading dishwasher, etc.);
Monitor deliveries and mail. Handle incoming and outgoing packages;
Provide clients with basic IT support: app download, WiFi troubleshooting, Zoom meetings, etc;
Keep the workspace looking good, clean and tidy;
Take control of Cleaning Service Company;
Handle and follow up on cleaning and maintenance requests;
Up-sell Multispace products and services to members and guests.
Working conditions:
White wages, employment from the first day;
Flexible start of the working day;
Large-scale projects that allow you to reach your full potential and grow rapidly as a professional;
The current system of motivation based on the results of work for the year;
Modern equipment for work (laptop, phone with unlimited connection);
Real prospects for material and career growth;
A close-knit team of professionals;
Loyal management, open to new ideas;
Work in comfortable conditions in Cyprus, Paphos.
Other jobs you may like