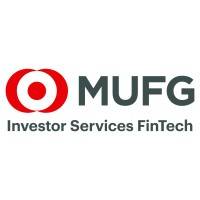 Job Detail
Job ID 11479

Experience

2 Years +5 Years +

Academic Level

DiplomaBachelor
Job Description
MUFG Investor is looking to hire a Senior Associate, IT, Application Management.
You Will
Play a key role as part of a global support team covering the IT Core banking applications (Flexcube, OBDX, FX All and MFX).
Demonstrate an understanding of banking environment in order to bridge business requirements and IT solutions.
Provide Level 2 Incident & Problem Management support by working with vendors &/or Internal support teams to resolve technical and user issues during product migration and BAU (Business As Usual).
Coordinate with vendor and/or Support teams for various technical deliverables including Customization Deliveries, Patchsets, fixes etc
Document IT user procedures and requirements around IT Change Management.
Document business user procedures and support user training.
Support Project Managers in ongoing initiatives related to the Core Banking Solutions.
Participate in co-ordination and rollout of new platform releases with business users.
Development and enhancement of the platforms to increase automation and expand the utilization of features.
Internal co-ordination between distinct internal IT functions and groups to ensure high quality service delivery and total ownership of issues to complete resolution.
Project Management of ad-hoc projects which may be required.
Add value to the business by identifying process constraints and improvements, and have the ability and personality to negotiate and implement these changes
Examinations and Audits – Respond to requirement from regulators and auditors to provide appropriate support for information requests.
Support the business in Business Continuity and Disaster Recovery initiatives.
Qualifications
A minimum of a college degree in Business or IT related field of study.
3~5 years in a team responsible for providing analytical, technical support and administration of business banking applications.
Proven track record in delivering results under time pressure is a must along with the ability and willingness to multitask and do whatever necessary to help make their project a success.
Advanced business process and business analysis knowledge as well as financial and business acumen skills.
Strong working knowledge of System Development Lifecycle and standard software development methodologies including ITIL standards (certification will be a plus).
Experience in creating test scripts and methodologies, as well as implementing and executing test scripts.
Excellent technical writing/documentation and problem solving skills.
Excellent interpersonal communication and presentation skills both written and oral.
Client-focused mindset, problem solving oriented, delivering superior customer results.
Candidate must be highly self-motivated and able to work independently.
Proven ability to, adapt to constantly evolving priorities, and ability to multi-task.
Exposure and understanding of Application/Database infrastructure setup and management.
Exposure and understanding of Oracle DB, Oracle SQL, PL/SQL, Java experience will be an advantage.
Other jobs you may like