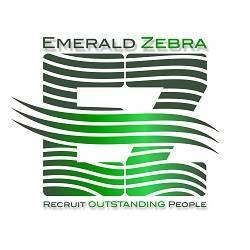 Job Detail
Career Level MiddleSeniorMangementExecutive

Experience 2 Years +5 Years +

Academic Level DiplomaBachelorMastersDoctorateProfessionalOther
Job Description
Are you a Senior Frontend Engineer with a deep understanding of TypeScript, HTML and CSS?
Do you have 4+ years of experience building complex Angular applications?
Join an expanding innovator that Trusts and Rewards their employees.
As a Senior Frontend Engineer you'll use your deep understanding of TypeScript, HTML, and CSS to improve our clients frontend applications. You'll engineer for usability, maintainability, and performance while delighting users by making their working lives simpler, more pleasant, and more productive.
You will work from our office in Limassol, Cyprus or Remotely – with the option to relocate after 6 months.
About the project:
We are a fintech solution; we have a business admin portal, an internal admin portal to manage the business admin portal and our promo website, the product application managed by the business admin portal, an application to debug and QA our product application.
We have one repository for all our frontend applications, the so-called monorepo approach, with the help of NX.
Stack:
Nx 11+
Typescript 4+
Angular 11+
Angular Material 11+
NgRx 11+
RxJS 6+
Firebase 8+
Scully 1+
NestJS 7+
What you will be doing:
You'll collaborate with backend engineers to spec, write, test, and deploy code that integrates with real-time data streams and API endpoints.
You'll brainstorm features with product managers and designers and guide decisions based on your knowledge of the codebase.
You'll assist our skilled Customer Experience team in triaging bugs and solving issues in production in your primary area.
You'll learn about and use new web technologies.
You'll like the work you do, enjoy collaborating with your coworkers, and log off on time.
What you should have:
4+ years of experience building complex Angular applications.
Good written and spoken English (Upper-intermediate).
Experience building responsive layouts with CSS and HTML.
Experience with modern browser technologies.
UX and design sensibilities.
Strong communication and problem-solving skills.
Self-­awareness, a positive attitude, a sense of humour, and empathy.
You have completed a bachelor's degree in Computer Science, Engineering or related field, or equivalent training, fellowship, or work experience.
Bonus:
1+ years experience with NestJS or NodeJS, NgRx, Lodash, and/or CSS pre-processors like LESS or SASS.
Experience working on consumer-facing products.
Experience writing e2e and unit tests.
The Git workflow, including pull requests, code reviews, and CI/CD systems.
Just For Your Information:
No legacy code.
NIH syndrome is not welcome, but in very rare cases can be justified.
We really need colleagues who will help us build an awesome product, not hinder it.
Modern and neat office in Limassol Centre with coffee and fridge full of snacks and cold soda.
Strong and helpful engineer team who will help you anytime.
Enjoy:
Friendly atmosphere.
Work hard, Chill harder! That's our motto!
No dress-code.
Breakfast in the office
A swim in the office pool
Happy hour team building every 2 weeks
The company provides a relocation package after 6 months of remote work.
For more information or for a confidential discussion contact:
Thorbjorn Bengtson – [email protected]
Required skills
Other jobs you may like