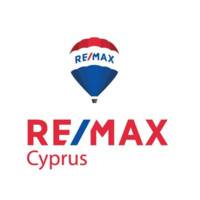 Job Detail
Job ID 11284

Academic Level

High School or Equivalent
Job Description
RE/MAX is looking to hire a Real Estate Agent.
Duties:
Top professional service for sellers and buyers
Support from RE/MAX:
Training in the customer service method with the RE/MAX system
Guidance and support in finding sellers and buyers
Training in taking exclusive sales from sellers and buyers
Training in the dynamic promotion of real estate with online and offline marketing
Training in negotiation techniques
Training in closing transactions
Create and view your personal professional profile
Targeting personal selling
Support in achieving your goals
Qualifications:
High school diploma
Very good knowledge of written and spoken language in Greek and English
Sociable personality with a large circle of contacts
Ability to work in a competitive industry
Teamwork spirit
Good Computer Knowledge
Previous experience in real estate is not necessary but will be considered an additional qualification.
The positions are full-time.
Please send your CV to [email protected]
————-
Η RE/MAX είναι το Νο.1 κτηματομεσιτικό δίκτυο στον κόσμο με παρουσία σε πάνω από 110+ χώρες με 142,000+ Συνεργάτες. Η RE/MAX Cyprus ζητά Βοηθούς Κτηματομεσίτες/τριες (Συνεργάτες) που θέλουν να εξασφαλίσουν επαγγελματική επιτυχία με υψηλές απολαβές για τα γραφεία της στη Λεμεσό, Λευκωσία, Λάρνακα και Παραλίμνι.
Τώρα είναι η ευκαιρία για να έχεις:
Εργοδότηση με υψηλές προμήθειες με την μέθοδο του 50:50
Απεριόριστες προοπτικές ανέλιξης
Καθήκοντα:
Κορυφαία επαγγελματική εξυπηρέτηση πωλητών και αγοραστών
Υποστήριξη από RE/MAX:
Εκπαίδευση στην μέθοδο εξυπηρέτησης πελατών με το σύστημα RE/MAX
Καθοδήγηση και υποστήριξη στην εξεύρεση πωλητών και αγοραστών
Εκπαίδευση στην ανάληψη αποκλειστικών εντολών από πωλητές
Εκπαίδευση στην δυναμική προώθηση, πώληση ακινήτων με online και offline marketing
Εκπαίδευση σε τεχνικές διαπραγματεύσεων
Εκπαίδευση στο κλείσιμο πράξεων
Δημιουργία και προβολή του προσωπικού σας επαγγελματικού προφίλ
Στοχοθέτηση προσωπικών πωλήσεων
Υποστήριξη στην επίτευξη των στόχων σας
Προσόντα:
Απολυτήριο Λυκείου
Πολύ καλή γνώση στο γραπτό και προφορικό λόγο στην Ελληνική και Αγγλική ή άλλη γλώσσα
Κοινωνικό χαρακτήρα με μεγάλο κύκλο επαφών
Ικανότητα για εργασία σε ένα ανταγωνιστικό κλάδο
Ομαδικό πνεύμα εργασίας
Καλή Γνώση Η/Υ
Προηγούμενη πείρα στα κτηματομεσιτικά δεν είναι απαραίτητη αλλά θα θεωρείται επιπρόσθετο προσόν.
Οι θέσεις είναι για πλήρη απασχόληση.
Other jobs you may like