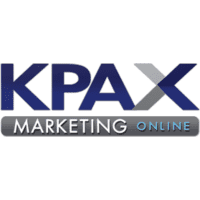 Job Detail
Job Description
Kpax Marketing Online is looking to hire a QA Performance analyst.
Your Responsibilities:
Spend time in research and utilize data to make predictions based on insights gained, create standardized performance indicators and match solutions to individual product goals
Be able to work with large volumes of complex data and isolate the most relevant information for optimal decision making
Identify product areas for improvement and establish monitoring where necessary
Define relevant, measurable, and reportable thresholds towards the identified product areas where monitored is required
Monitor the performance metrics monthly and identify product issues that should be reported directly to the Head of QA and Management
Make recommendations to Product Team through presentations, dashboards, and written reports Help in the design, documentation, and maintenance of QA processes
Constantly be on the lookout for ways to improve monitoring, discover issues and deliver better value to the product team
What we are looking for:
Previous experience in Business / Systems Analysis or Quality Assurance
A degree in IT / Computer Science
Proven experience in eliciting requirements and testing
Experience in analysing data to draw business-relevant conclusions
Solid experience in writing SQL queries
An understanding of, and practical experience with data analysis and visualization tools, e.g. Tableau and PowerBI
Basic knowledge in generating process documentation
Strong written and verbal communication skills including technical writing skills
Enjoy the challenge of having an influence in product decision making
An eye in identifying future trends based on past performance
What's in it for YOU?
Excellent work environment
Attractive salary package
Monetary vouchers on Birthdays and other special occasions
Fully equipped kitchen and in-house entertaining space
Options to enrol in Company's medical insurance plan • Possibilities to enrol in Company's pension plan
Exciting company activities including monthly lunches, corporate gatherings, an intercompany football team, competitions, and many other activities.
A chance to advance professionally inside one of the world's largest iGaming organisations.
Other jobs you may like