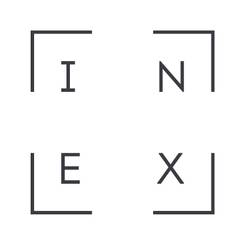 Job Detail
Job ID 7574

Career Level Middle

Experience 2 Years +

Academic Level High School or Equivalent
Job Description
TELEGRAM: @NAgdAK
Key responsibilities:
Start-to-end purchasing management at all stages:
Gather track and keep up to date a list of equipment, materials and other goods (hereafter – materials) Suppliers
Gather track and keep up to date a record of the previously purchased materials and contracts
Approach Project managers to brief a procurement plan for projects
Collate materials specification
Organize delivery of the samples and / or technical datasheets of the materials
Prepare requests for quotations for materials
Organize competitive tenders for materials when required
Organize contractual documents signing off when applicable
Put invoices into electronic approval systems and control and monitor payments timely execution
Index and file contractual and suppliers documents
Assist to the project managers during planning and budgeting of the projects providing indicative costs and preliminary estimations
Market research for new materials and suppliers
Collaboration with entire project team + architects, mechanical and electrical consultants
Assist to the project team in value engineering
Visit manufacturers if needed to evaluate their abilities to fulfill project requirements.
Key requirements:
2-3 years' experience in Purchasing manager or similar role;
Engineering thinking;
Language minimal requirements: Greek fluent speaker, Upper Intermediate English speaker, Russian;
Multitasking;
Agile;
Driving license;
Good standing user of the software MS Office;
Сitizenship of one of the EU countries or a work permit in Cyprus;
Having a place to live in Cyprus is a great advantage.
Working conditions:
White wages, employment from the first day;
Flexible start of the working day;
Large-scale projects that allow you to reach your full potential and grow rapidly as a professional;
The current system of motivation based on the results of work for the year;
Modern equipment for work (laptop, phone with unlimited connection);
Real prospects for material and career growth;
A close-knit team of professionals;
Loyal management, open to new ideas;
Work in comfortable conditions in Cyprus, Paphos.
TELEGRAM: @NAgdAK