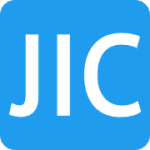 Job Detail
Job Description
Staycaee's is looking to hire a Purchasing and Logistics Associate.
Staycaee's team is growing and looking to hire a Purchasing and Logistics Associate.
Manage the purchasing & logistics process of the company.
Negotiate and communicate effectively with manufacturers to develop a desirable end product and price.
Create and place purchase orders.
Oversee the entire process of a shipment, from acquisition to delivery.
Receive and check commercial documents.
Arrange and control delivery.
Manage internal movement of goods between local warehouses and projects.
Inventory management.
Work with warehouse team.
Provide required data & details to the finance department.
Be a part of information flow regarding goods availability and delivery status.
Collaborate with the product design, interior design.
Requirements
University degree in Supply Chain Management or any other relevant field.
At least 2 years' experience in a similar in house role or experience with supply chain services.
Solid understanding of logistics and inventory management software.
Skilled negotiator and relationship manager.
A dynamic and results-oriented individual.
High sense of initiative, professionalism and responsibility.
Excellent analytical and problem-solving skills.
Ability to work under pressure.
Excellent interpersonal skills and ability to work as part of a team.
Excellent command of the written and spoken English is a must.
Benefits
Very competitive remuneration package, including travelling allowance and bonuses
Other jobs you may like