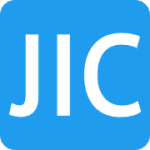 Job Detail
Job ID 11294

Career Level

MiddleSenior
Job Description
ZFX is looking to hire a People& Team Development Manager.
Requirements
Leadership
Be a role model promoting the corporate culture by example and other means
Hold teams accountable and promote good teamwork
Staffing
Ensuring the sufficient consultancy with teams on staffing matters
Ensuring that teams are staffed with people who complement each other's potential (e.g. at least one unofficial leader, balanced skillsets, mutual cultural fit)
Ensuring optimal sizing of teams
Ensuring effective risk management related to staffing matters
Ensure stability of team composition unless exceptional cases (then coordinate re-assignments to teams).
Time Administration
Ensuring coordination of team member's working time (sick leave, annual leave, etc) in full alignment with the team
Professional Development
Ensuring professional evaluation
Promoting multi-skilled professional development as needed for team's performance
Ensuring assistance in finding approaches to further professional and career growth (e.g. finding mentorship opportunities, requesting budget for professional courses or soft-skill trainings)
Performance and Incentives
Ensure correct understanding of corporate culture within teams
Ensure correct understanding of performance system (e.g. KPI & OKR, feedback, other factors and how to get higher performance)
Ensure correct understanding of incentives system (e.g. how to get higher bonus)
Ensure correct understanding of results of feedback and individual performance
Ensure assistance in finding approaches to improving performance
Ensure regular team-health-check and finding corrective actions while preserving the teams' sense of accountability for their own continuous improvement
Manage non-significant variable benefits and provide respective recognition to promote high-performers
Manage cases of low-performing (e.g. letting go those who are toxic or consistently low-performing)
Salaries
Ensure people earn according to the corporate standards corresponding to their professional level
Ensure people know what is needed to get the salary increase
Processes
Ensure correct understanding or the standardised roles and responsibilities
Benefits
Bonus structure for each job role
Relocation to Cyprus with all the necessary support for you and your family
Gesy insurance and Private medical insurance for employee and family members
Paid rental car, gym, school for kids and annual training allowance for you
Quarterly team building and yearly events to get to know each other better
Paternity & Maternity gift
Other jobs you may like