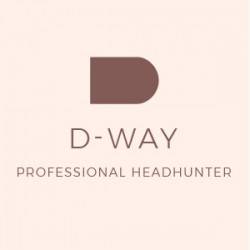 Job Detail
Job Description
D-WAY Recruit is looking to hire a Payments Product Manager -EMI.
Job Duties
Monitor the daily sales processes closely and keeping a track of Sales Prospects.
Develop new Sales Verticals by Identify new business opportunities that may arise through LinkedIn, social media and strategic partnerships.
Create sales and progress reports for senior executives.
In all internal and external communications, present a professional and positive image of the department and the company as well as maintaining constructive relationships.
Take all responsible steps to ensure appropriate confidentiality and eliminate any conflict of interest.
Identify and develop new sales strategies and convert them into profitable new business and assist with other sales and marketing activity such as trade shows and conferences.
Attract new clients and convert them into active accounts.
Work with the Marketing Department on sales promotions and lead acquisition.
Undertake other such duties, training and/or hours of work as may be reasonable required, and which are consistent with the general level of responsibility of this role.
Attract new Introducers, Partners and Agents.
Contribute in dealing with Introducers, Partners and Agents to increase sales revenue.
Reporting directly to Management.
Job Requirements
3 + years of proven Sales & Business Development experience in the B2B Payments Industry (EMI / PI / SPI).
Familiarity within the Medium / High-Risk Sectors.
Specialized in Niche sectors.
Excellent working experience with LinkedIn.
Excellent communication skills in English.
Well-presented, capable to work under pressure and efficient to meet deadlines.
Proven portfolio / track record.
Job Benefits
Competitive Remuneration Package
Medical Insurance
Opportunities for growth and development
Other jobs you may like