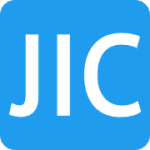 Job Detail
Job Description
GRS is looking to hire a Operations Manager.
MAIN DUTIES AND RESPONSIBILITIES
Management of farm operation and plant employees as well as contract labor.
Mentor for next generation of farm employees.
Liaison between farm operations, business office and management.
Lead special projects.
Improve efficiency across operation, increase income/profitability and decrease expenses.
Be a positive spokesperson and representative of our company in the community.
Inspect to determine, condition, detect disease and insect issues. Direct operations such as planning, cultivating, and harvesting.
Monitor activities such as chemical applications and harvesting to ensure adherence to safety regulations and industry/company standards.
Participates in key decision making for company as related to farming and operations.
Operate standard farm equipment.
Maintain paper and/or electronic files.
Adhere to and follows all safety procedures in accordance with training and reports any dangerous conditions to management immediately.
Performs maintenance and repairs on all farm equipment as needed such as troubleshooting malfunctions and completing minor/major repairs.
Maintains an updated and accurate maintenance/repair log on all machines for reference purposes.
Maintains financial, operational, production and employment records for farm operations as requested.
Attend and participate in company meetings.
Performs other duties as assigned.
CANDIDATE PROFILE
 Degree in engineering, agriculture, biology, business management or related field.
A minimum of 10 years of experience in a senior or management role in a technology, agriculture, or engineering company, preferably startups.
Strong interpersonal skills and experience in managing/supervising people.
Excellent English communication and writing skills.
Ability to travel for business several times a year for up to two weeks at a time.
Clean background check and a clean presentable professional appearance, no visible tattoos etc.
Preferred but not mandatory- experience in writing business plans, experience with robotics, or software development, or food science.
Highly advantageous experience with insect farming.
Other jobs you may like