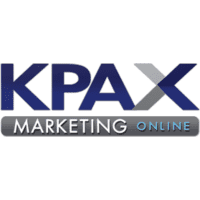 Job Detail
Job ID 10087

Career Level Senior

Academic Level Bachelor
Job Description
Kpax Marketing Online Ltd is looking to hire a Legal Administrator / Paralegal.
Job Description
We are looking to hire a Legal Administrator/Paralegal with exceptional administrative and research skills to join our growing Legal Team. As a Legal Administrator Paralegal you are expected to work comfortably under pressure with tight deadlines in a fast-paced environment.
To ensure success, as a Legal Administrator/Paralegal you should be detail-oriented, exercise sound judgment and you must have exceptional written and verbal communication skills with a keen interest in providing purposeful support to lawyers and paralegals. Top candidates will be familiar with key legal principles and possess incredible accuracy, strong IT skills and excellent time management.
Your Responsibility:
 Organize, analyse, and compile information
Filing
Sorting of old folders and re-organization
Organization and Maintenance of Legal Server
Filing of soft copy documents with formula on Server
Execution of documents
Handing the Registrar of Companies (CY) Documentation and administration
Providing administrative support
Handling communication with various departments within the company
Assist with the day-to-day operations
Prepare, execute and process documents such as Organizing Certifying Officer and Registrar
Messenger for registrar documents and other documents including certification and apostille
Ensure compliance with service standards, company policies and procedures, agreed operational and control processes
Organize all correspondence of the department. Tracking of renewal and expiration dates on
Trademarks and Loan/ Service Agreements
Creation and Maintenance of Excel Spreadsheets for organization purposes
Drafting of simple documents such as cover letters and corporate structures
Assisting other team such as finance with providing company details found on the server
What we are looking for:
Bachelors Certificate in Law or related (desirable).
One year of experience in a legal environment.
Analytical thinker with detailed research proficiencies.
Ability to grasp and interpret legal documents.
Systematic knowledge of databases and tracking systems.
Fantastic organizational skills and detail-oriented.
Ability to work under pressure and meet deadlines.
Ability to work independently and as part of a team.
Brilliant written and verbal communication skills.
Proficient in Microsoft Office, Lexis-Nexis, USAO and scheduling software.
Trustworthiness and ability to maintain confidential information
What's in it for YOU!
Excellent work environment
Attractive salary package
Monetary vouchers on Birthdays and additional occasions
Fully equipped kitchen and in house entertaining space
Options to enroll at Company's medical insurance scheme
Possibilities to enroll at company's pension plan
Exciting company activities such as monthly lunches, corporate events, intercompany football team, tournaments and more
An opportunity to grow professionally within one of the biggest iGaming companies in the world
Other jobs you may like