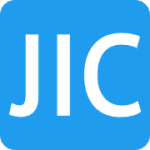 Job Detail
Job ID 11355

Career Level

MiddleSenior
Job Description
Spectrum is looking to hire a Jr Legal Officer.
What you'll do
Organise and coordinate Board and Committee meetings, draft agendas, minutes, and reports to a high standard
Take responsibility for all Cypriot corporate law matters, provide relevant advice and maintain all corporate documentation
Assist the Board and other Committees on specific projects.
Proactively collaborate with the global legal team in providing top-class legal advice
Be the first pair of eyes on contract reviews.
Stay up to date with legal developments and expand your legal knowledge.
What you need to have
Excellent understanding of the principles of good governance and ability to apply them in practice
Education to a Degree level (background in law, politics or governance preferred)
3+ years of experience in a corporate secretarial role in any of the following: regulated investment firm, fintech, or other regulated entity
Fluency in English (written and spoken)
Exceptional organisational skills
Experience handling confidential matters.
Have a relentless drive for excellence and attention to detail.
What we offer
Working with a highly motivated and successful team of high performers, you will be learning every day.
Training and education to help you evolve into who you want to be.
Appreciation for your talent and ideas
Generous remuneration package
Other jobs you may like