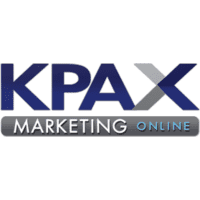 Job Detail
Job ID 6420

Academic Level Bachelor
Job Description
KPAX Marketing Online Ltd is looking for a Head of QA Division.
Responsibilities/Tasks:
Responsible for Defining QA strategy, approach and execution in development projects
Direct the development of the QA strategy, methodology, discipline and framework. Driving and improving the QA team in areas of automated testing and agile testing.
Facilitating multidisciplinary teamwork between Product, Design, Tech, SEO, Online Marketing and Content, ensuring that the end-product reaches our users in a timely manner and with the highest quality possible
You will have the ownership of QA environments across all products. Working closely with theDevOps team to define the optimal solution for each platform.
You will contribute to our platform roadmap, interpret and generate detailed product requirements for your teams, ensure compliance with existing and new regulated markets
Gather and present testing metrics and testing activities for the projects to key stakeholders.
Work with commercial gaming, market owners, technical, operational and compliance stakeholders to collaboratively deliver on the roadmap
Conceptualizing new features and improving existing ones together with the respective departments
Leading Product auditing and standard QA within your vertical
Provide regular direction, mentoring, and coaching to QA team members, ensuring the success of the team's manual and automation efforts.
Provide leadership and technical expertise within Test Automation and Quality Assurance.
Be an escalation point for all matters related to testing and quality assurance and operate as a primary point of contact for the QA teams
Own the decision process regarding functionality and priority in all team sprints
Contribute to launch plans and measuring success of feature updates
Assess competition by comparing the company's product to gaming and casino competitors, as well as other relevant products
Organize data into a logical format for oral presentation and in written reports as requested by management.
Requirements
Have a proven track record of leading QA teams, managing the direction of the QA teams.
University degree in Engineering, Computer Science or any related field is a big advantage.
Be detail-oriented and organized with your thought process.
Have experience across multiple projects, off-shore and in-house.
Be a strong leader with experience in implementing and shaping the company's QA processes and strategies.
Have strong technical skills, both functional and non-functional, manual and automation, ideally in a continuous delivery environment.
Strong communication skills to ensure QA vision is understood and implemented correctly.
Be an advocate of Quality Assurance, Continuous Improvement and industry recognized Best Practices.
Experience managing testing departments or testing functions, managing large and complex activities and processes.
Flexible with the ability to and work under pressure.
Proactive, strong-minded, quick thinker and assertive.
Able to motivate a team, recognize good talent and bring out the best out of each individual.
Skills in numerical and statistical analysis
Experience with quality management systems (QMS)
Excellent command of English Language
Trustworthiness
Benefits
Remuneration package depending on skills, qualifications and experience
Exciting company activities
Excellent work environment
Amazing colleagues – we are 1 big happy family from top to bottom!
22 Days of Annual Leave
Monthly Departmental Lunches! Time to have a bite to eat and connect with your colleagues
Develop your sporting abilities by joining our company football team
Anniversary rewards
An opportunity to grow professionally within one of the biggest iGaming companies in the world
Other jobs you may like
Limassol, Cyprus, 12 Richard & Verengaria Street, Araouzos Castle Court, 3rd Floor, 3042