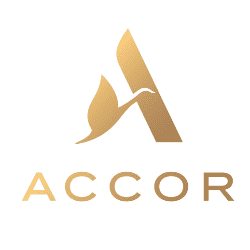 Job Detail
Job Description
At Accor we are currently looking for Night & Day Receptionists to the new Accor opening in Cyprus, the Mercure Beach Resort Larnaca.
Don't miss our Recruitment Open Day on the 17th of January 2023, at Mercure Larnaca (Aphrodite 5, Oroklini 7041, Cyprus), from 9:30 to 18:30, and take part of our assessments.
About the position:
Welcome to a job that allows you to be at the heart of the life of a hotel and to open the doors to a fulfilling daily life within an international group.
Our Mercure hotel in Larnaca is actively recruiting night & day receptionists, starting mid of February.
Let's talk about you:
Careful of others and the environment around you: you contribute to making the stay as impeccable as unforgettable by bringing your little personal touch!
With a strong team spirit and a keen sense of interpersonal skills, you are attentive to the needs of guests.
Very fluent in Greek French and English, you also have a good knowledge of a third language or like to discover new cultures.
By joining us as a receptionist, you will become an Heartist.
Your missions :
You ensure a personalized and warm welcome, the well-being of the guests is always your priority.
You make the link with the different departments of the hotel according to the guests' requests, you are a "facilitator" recognized within the establishment.
You are dedicated to continuously improving the quality of the hotel's services, your ideas are welcome!
You are the guardian of the guest's loyalty, they will certainly come back a little for you.
You will be trained in the financial tracking of revenues, and the safety of property and people.
During the night shift, you are responsible for the activities of the establishment in the absence of your hierarchy: hotel closing, cash collection, and anticipating the needs of the next day.
Perform all check-in and check-out tasks
Manage online and phone reservations
Welcome guests upon their arrival and assign rooms
Provide information about our hotel, available rooms, rates and amenities
Respond to clients' complaints
Liaise with our housekeeping staff to ensure all rooms are clean, tidy and fully-furnished to accommodate guests' needs
Confirm group reservations and arrange personalized services for VIP customers and event attendees, e.g.: wedding guests, christenings
Upsell additional facilities and services, when appropriate
Maintain updated records of bookings and payments
What we offer:
Be part of an international company
Work for a leader brand as Accor present in 110 countries
Development and career opportunities
Benefits according to the role
Accor discounts card
Your development :
What's more, Accor offers you training in all the hotel jobs throughout your career and infinite possibilities for career development across multiple establishments and brands within the group's hotels.
Our commitment to Diversity & Inclusion:
We are an inclusive company, and our ambition is to attract, recruit and promote diverse talent.
Why work for Accor?
We are far more than a worldwide leader. We welcome you as you are and you can find a job and brand that matches your personality. We support you to grow and learn every day, making sure that work brings purpose to your life, so that during your journey with us, you can continue to explore Accor's limitless possibilities.
By joining Accor, every chapter of your story is yours to write and together we can imagine tomorrow's hospitality. Discover the life that awaits you at Accor, visit https://careers.accor.com/
We will be waiting for you!
Be ALL you are with all your Heart #LimitlessCareers
The Application deadline closed.
Other jobs you may like