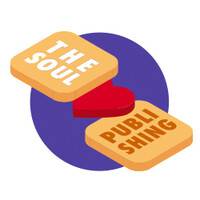 Job Detail
Experience 5 Years +

Academic Level BachelorMasters
Job Description
TheSoul Publishing is looking for a Financial Analyst.
Key Responsibilities:
Forecasting and analysis across all aspects of TSP operations and understanding the root cause of variances. The ability to explain variances to both finance and non-finance staff in a concise way and to understand your audience is absolutely critical in this role.
Managing the full budget process including the quarterly re-forecast process.
Understanding markets where TSP operates, including the assessment of new markets and providing commercial viewpoints.
Forward-looking approach to all business decisions and considering opportunities and risks when analyzing business proposals.
Continual cost-optimization reviews to ensure quality and efficiency in group operations. The ability to make business recommendations using data and your commercial judgement is critical in this role.
Assisting with M&A process, including pre-deal financial analysis and post-deal integration, including the monitoring and assessment of synergies.
Developing a model of production analytics across all production studios within the group.
Developing and enhancing data analytics and data visualization across the group. This involves working with BI developers to produce best-in-class reports that aid commercial decisions across the group.
Working with the Leadership Team to provide insightful and commercially robust reports that enhance the commercial operations at TSP.
Ensuring the FP&A is providing the best-in-class service to internal customers and stakeholders.
Candidate's Profile:
Fully qualified accountant (ACA, ACCA or MBA).
Minimum of 5 years of experience in financial analysis as a core part of previous roles.
Ability to meet strict commercial deadlines and multi-task various projects.
Ability to bring FP&A experience to TSP and to enhance existing systems.
Curious mindset and always asking 'why' to arrive at root cause explanations.
Strong analytical / commercial analysis skill set to add value to TSP operations.
Excellent communication skills and thinking about their audience.
Robust and resilient personality in order to succeed with this commercially demanding role.
Experience in a fast-moving environment and a studio production environment would be highly desirable.
What we offer:
A competitive salary (we will discuss this individually) with performance-based bonuses
Location: Limassol (Cyprus), we are ready to offer a full relocation package
A modern, well-equipped office studio
Free lunches
Creative vibes and an international team: 90% of company employees are creators who work from 80+ countries and make awesome positive content for millions of followers worldwide.
Other jobs you may like