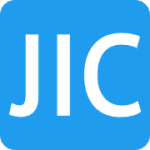 Job Detail
Job ID 11503

Academic Level

MastersDoctorate
Job Description
GRS Recruitment is looking to hire a Entomologist.
MAIN DUTIES AND RESPONSIBILITIES
Develop and conduct experimental studies with insects in controlled or natural surroundings.
Collect and analyze biological data and specimens.
Study the characteristics of insects, including interactions with other species and their environment, reproduction, population dynamics, diseases, and movement patterns.
Research, initiate, and maintain breeding programs for insects.
Estimate, monitor, and manage insect populations.
Write research papers, reports, and scholarly articles that explain findings.
CANDIDATE PROFILE
Masters or PhD in entomology, high marks.
Research experience in entomology.
Excellent English skills.
Comfort with insects: you must be willing to handle them and their byproducts.
Observation skills: The field often requires observing and noting details about insects' behavior, appearance, and environment.
Communication skills: They must be able to explain their findings in writing and verbally to academics, students, policymakers, and other stakeholders, depending on the exact job.
Critical thinking skills: Entomologists must be able to draw conclusions from data collected from research, observation, and experiments.
Other jobs you may like