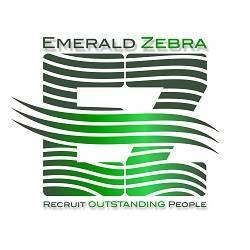 Job Detail
Career Level MiddleSeniorExecutive

Experience 2 Years +

Academic Level CertificationDiplomaBachelorProfessionalOther
Job Description
We are seeking a Digital Analyst (remote) for a Cyprus based boutique analytics agency. A prestige organisation helping companies grow through the use of data and analytics. Our client supports top companies in various industries such as banks (Eurobank, Piraeus Bank, Astrobank), travel-related (Aegean Airlines, Sani/ikos Hotels), tobacco (Philip Morris in 6 countries) and gaming (OPAP, Stoiximan, novibet). Their main services are Digital Analytics, Data warehousing (on-prem or on the Cloud), BI and Machine Learning.
They expect to have a growth of (x5 in 3 years) and we are looking for a professional who will be joining our Data Engineering Team.
Typical responsibilities for this role would be:
Report and analyze performance on KPIs across multiple digital properties
Conduct ad-hoc analysis to deep-dive into significant data points
Collaborate with Analytics Engineers to develop a new advanced GA implementation
Create dashboards with easily digestible visualizations of data
Stay abreast on best practices and latest trends in web analytics and all relevant fields
Job requirements
We do not care about a prestigious university degree or social connections. We care about raw intellectual capacity and drive.
You must have:
Educated to degree level or equivalent in a quantitative field

Strong knowledge of Google Analytics

Advanced knowledge of Microsoft Excel/Google Sheets

Strong presentation skills

Be self-managed with an innovative mindset
Bonus points for:
Experience in PPC management

Practical experience on A/B testing tools (Google Optimise, Optimizely)

SQL knowledge, especially on Google BQ for GA360 data

Strong experience on a popular BI Tool (Microsoft PowerBI, Tableau, Looker, etc)

1-2yr work experience on a similar role, either on Client or agency side
Benefits
The growth of our company is 100% based on the team and therefore they are looking for talented and really ambitious people. If you are one of those rare breeds, you will be working with a team of young, smart people in a company with a clear growth mindset.
On top of this, they offer:
Competitive compensation

Internal trainings either product specific (like Google Analytics, Microsoft PowerBI) or data in general (SQL, AI/ML foundations).

Brand new tech equipment (Macbook laptop, big screen, headphones)
To apply for this position please click on Apply below or send a copy of your CV to [email protected]
Required skills
Other jobs you may like