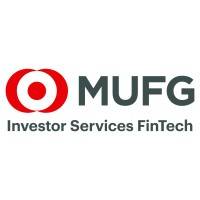 Job Detail
Job ID 10048

Career Level Junior

Experience 2 Years +

Academic Level Other
Job Description
MUFG Investor Services is looking to hire a Data Governance Analyst.
Job Description
Develop and implement data quality rules to monitor core business data sets within the Master Data Management (MDM) environment
Create data quality metrics and scorecards in order to identify and document data quality issues for tracking and reporting.
Design and publish data quality dashboards using data visualization tools such as Power BI
Prepare data quality assessments and suggest recommendations for promoting and increasing data quality
Identify and document data quality issues for tracking and resolution.
To provide operational support for our MDM through day to day monitoring, oversight and maintenance of the quality and integrity of our core business data sets in our Master Data
Management platform.
Promotion and development of the MDM as the golden source of data for reporting and use throughout the business
Work with business partners and subject-matter experts (SMEs) to perform root cause analysis and business impact analysis.
Work with our IT partners and project teams to assist in the continued design and addition of data models to the core business data sets and ingestion of new data sources into same.
Essential
Qualifications
Experience with SQL: including extensive experience querying large, complex data sets
Familiarity with a data visualization software package such as Power BI
Advanced knowledge of MS Office suite.
GraphQL utilising platforms such as Hasura, Postman or Insomnia
Familiarity with languages such as JSON and Python is desired.
Additional Information
Additional Information
MUFG Investor Services provides all of its employees with an extremely attractive compensation package. In addition to base salary, there is a group medical insurance scheme, group pension scheme, reimbursement of professional subscriptions, paid holidays and assistance towards gym memberships.
Other jobs you may like