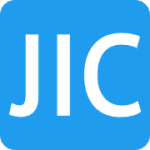 Job Detail
Job Description
EY is looking to hire a Data Engineer – Strategy and Transactions.
To qualify for the role you must have:
Strong academic background, including at a minimum a bachelor or a master's degree in Computer Science, Software Engineering, Data Science, Statistics, Mathematics, Physics, or any other related field.
Proven experience with Python and exposure to particularly Pandas, ETL, NumPy.
Understanding of relational databases and data querying (SQL).
Ideally you will also have:
Highly numerate with a strong technical knowledge and experience of applying analytical and modelling techniques to provide insights to business issues.
Data-driven storytelling skills and knowledge of data visualisation tools such as PowerBI, Tableau etc.
Strong analytical mind-set, ability and experience to analyse complex data, including transactional, behavioural, web and research data.
Relevant internships or work experience would be considered as an advantage.
Understanding of the mathematical theory behind common machine learning algorithms for solving classification and regression problems in supervised and unsupervised learning.
Good knowledge of web scraping techniques.
What Working At EY Offers
EY offers an attractive remuneration package for rewarding both personal and team performance. We are committed to be an inclusive employer and are happy to consider flexible working arrangements. In addition, but not limited to our benefits include:
Flexible working arrangements (work from anywhere when possible and flexible work schedule)
Friday afternoon off
EY Tech MBA and EY Master's in business Analytics
EY Badges – digital credentials
Mobility programs (if interested to work abroad)
Private Medical and Life Insurance
Paid Sick Leave
Paid Paternity Leave
Maternity, Wedding and New Baby Gifts
Dress for the Occasion
EY Employee Assistance Program (EAP) (counselling, legal and financial consultation services).
Other jobs you may like