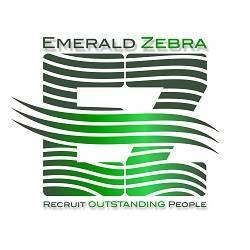 Job Detail
Experience Less Than 1 Year2 Years +

Academic Level CertificationDiplomaBachelorProfessional
Job Description
Join an international technology group's Nicosia office as the corporate administrator where you will have great exposure to various types of corporate agreements and documentations. You'll need to be fluent in Greek and English to assist in liaising with registrar of companies, e-filings, compliance and even draft corporate forms and documents. Our client services leading Global 500 organizations around the world through its network of offices including New York, London, Amsterdam and Cyprus. With over 500 employees globally, the company is a strong player in the payment processing, digital workplace, and enterprise mobility platforms.
Responsibilities:
Perusal, review of various corporate agreements and arranging for execution by the Directors of the Companies.
Liaising with Registrar of Companies and filing all relevant forms and requests via the RoC e-filing website
Handling statutory submissions and advising on statutory compliance requirements, deadlines, and changes
Drafting of corporate forms/documents/instruments (Minutes, Resolutions, Proxies, PoAs, etc.)
Liaising with clients, associates, organizations, governmental departments, etc
Filing, maintaining and updating the Firms' records, systems, files, etc (in paper and electronic form)
Assistance in the Office administration matters when required
Professional Skills and Qualification:
University Degree in Accounting, Economic, Business Administration, Legal or relevant
At least 1 year of experience in a similar position is required
Proficient in MS Office software and generally computer literate
Highly organized individual who is willing to meet tight deadlines, multitask and work in a challenging work environment
Flexibility and adaptability
Good Analytical and problem-solving skills
Attention to detail
Good knowledge of spoken and written Greek
Intermediate English knowledge level (B1)
Ability to work in a multinational environment
Good time management skills
Ability to Teamwork
Benefits:
An attractive remuneration package based on candidate's experience and qualifications
A collaborative international working environment.
Performance recognition/bonus upon discretion of the company.
Corporate Medical Insurance Scheme.
Some flexibility in working hours.
To apply for this position, please press Apply below or email your CV to [email protected]
Required skills
Other jobs you may like