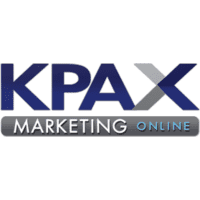 Job Detail
Job Description
KPAX Marketing Online Ltd is looking for a Certifications Project Coordinator to enhance the existing team.
The Compliance Project Coordinator is responsible for the various certification projects which the company is obliged to do and we are looking for someone to join the team in order to help with the growing number of projects.
Certification means: Games certification, RNG certification, platform certification, change management certification and information security management certification.
You will work closely with external testing houses in order to understand bugs and gaps in our product(s) and for producing change requests for fixes where appropriate.
Responsibilities and Duties:
Analyzing reports from external test houses to understand the issues
Coordinating internally to have issues fixed by development or other teams
Answer the test houses with explanations about what was fixed
Coordinating internally and externally Vulnerability Scans and Penetration Tests
Producing internal reports for change requests
Coordinating with internal departments which will help deliver solutions
Creating documentation which explains the products we are getting certified
Taking internal requests for Google Tag Manager, implementing them within the GTM console and coordinating testing
Other tasks as required by the business
Experience/Qualifications/Personal Attributes
Excellent written and spoken knowledge of the English language
Very competent high level technical knowledge (coding, network literate, usage of Back Office applications )
Good knowledge of and experience using MS Office packages
Proven ability to multi-task
Strong organizational abilities
Experience working and communication with 3rd parties is an advantage
Experience of Google Tag Manager an advantage
Trustworthiness
Benefits
Remuneration package depending on skills, qualifications and experience
Exciting company activities
Excellent work environment
Other jobs you may like