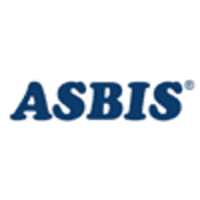 Job Detail
Job ID 11369

Career Level

MiddleSenior

Experience

2 Years +5 Years +

Academic Level

BachelorMasters
Job Description
ASBIS is looking to hire a Business Development Manager (Prestigio solutions).
We offer
Opportunity to work for a financially strong, fast-growing multinational company
Constant interaction with global teams of professionals 🎯
International career opportunities
Access to continuous professional development: training, certification programs, events, and team buildings
Health insurance
Work from home option
Attractive remuneration package
Life events' gifts, corporate presents and awards, years of service bonuses 🎁
Special prices for the Company products
Key functions
Coordinate closely with internal sales, technical and service resources to align solution design with customers' business requirements;
Prospect for potential new clients, within your market or geographic area to ensure a robust pipeline and growth of business;
Research and build relationships with new clients;
Identify the decision makers within the client organization;
Create business proposals based on customer needs and requirements from the Prestigio Solutions perspective;
Handle objections by clarifying, emphasizing agreements and working through differences to a positive conclusion;
Secure commitments and close deals;
Follow up and control of contract terms;
Achieves assistance of colleagues and partners through argumentation to reach planned outcome
Attainments and field of knowledge
Consultative sales;
Holding presentations;
Maintain a high level of involvement with current technologies and innovations;
Preferred knowledge in Interactive Panels (Multiboards);
Preferred experience in Solution evaluations and project management;
Preferred experience in management of production (factories / OEM / ODM);
Preferred experience in business analysis.
Qualification and skills
Direct sales to business end users;
Strong skills with regards to consultative sales;
Strong skills in Enterprise solutions Project management;
Negotiations at C-level;
Proactively scope the business solution required to address customer requirements, assess customers met and unmet needs, and recommend solutions that optimize value for both the customer and the company;
Coaching and professional development to team member technical associates in order to enhance their product knowledge and sales skills;
Excellence in product management
Efficiently and promptly adjusts to new situations
Keep given promises, agreements & commitments
Build solid business and personal relationships
Main responsibilities
Category management;
Defining sales strategy, pricing and Prestigio Solutions Multiboards category promotion in CEE;
Keep the knowledge about technical & custom characteristics of products in assigned product line;
Manage & establish competitive prices. Monitor the movement & competition prices to have clear & strong pricing management / strategy (basic price, sizes & terms of discounts, special prices…);
Ensure that data is accurately entered and managed within the company's CRM and Sales Project system;
Stable revenue and GP growth based on Prestigio Solutions sales;
Old stock control;
Project timeline;
Promptly respond to requests from clients / partners / customers / colleagues
Reaches or exceeds the planned results
Qualifications requirements
A Bachelor degree/diploma holder equivalent.
3-5 years of development and sales experience of relevant technological products and solutions (different markets will be an advantage).
Strong English communication;
Team-player attitude with a high comfort level working collaboratively;
Ideal candidates should have project execution back ground, comprehensive knowledge of Interactive Panels business;
Experience of work in companies: Integration or Integrators, project institutes, vendors, A-brands
Other skills
Networking, Persuasion, Prospecting, Public Speaking, Research, Writing, Closing Skills, Motivation for Sales, Prospecting Skills, Sales Planning, Identification of Customer Needs and
Challenges, Territory Management, Market Knowledge, Meeting Sales Goals, Professionalism, CRM, and Microsoft Office.
Other jobs you may like