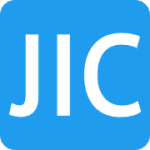 Job Detail
Job ID 11820

Career Level

MiddleSenior

Experience

2 Years +Less Than 1 Year
Job Description
Looking to convert your career into something exciting?
We're hiring Conversion Agents for our English Desk, but beware – this is not a job for the faint of heart!
You'll need to be quick on your feet, charming as a British accent, and have previous experience in the art of conversion.
If you can sell ice to an Eskimo or convince a cat to take a bath, we want to hear from you. Our team is made up of the best of the best, so you'll need to be a true master of the art of persuasion to join us.
But don't worry, we don't take ourselves too seriously – we believe in having fun while we work.
Just be sure to bring your A-game and your best jokes to the interview. And who knows, you might even convert us into hiring you!
Send your CV: [email protected]
The Application deadline closed.
Required skills
Other jobs you may like